At Swanline, we understand the importance of using eco-friendly materials without compromising on quality or durability. That's why we offer a range of Cygnus ECO materials that are perfect for a variety of applications, including outdoor usage.
Our Cygnus ECO Ultra range is moisture repellent and ideal for short/mid-term internal & external signage applications. It's particularly great for products that are traditionally manufactured from corrugated polypropylene materials, such as 'bollard shrouds' in retail outlet car parking areas, health & safety signs, site signage, clip strips, drink packs, ice buckets, plant pots, and freezer sensitive signage.
If you're looking for a splash-proof material for shorter-term water contact, our Cygnus Eco Board Lite is perfect. It's ideal for applications such as mop trays, POS, shelf edge strips, and signage.
For superior, white-centred display boards for interior use, our Cygnus Excellent Display Board is the perfect choice. It's ideal for interior sign/display applications, particularly products that are traditionally manufactured from foam centred display board, such as exhibition panels, internal walls, etc.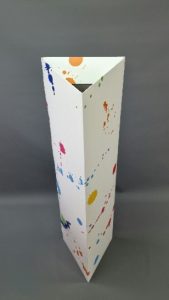 We take our environmental responsibility seriously and none of our Cygnus ECO range of boards contain any plastic. All our Cygnus ECO products are 100% plastic-free and have been specially selected for their outstanding environmental credentials and high-performance specifications.
All our materials are FSC approved, recyclable, and biodegradable, making them easy to dispose of. You can simply pop them into your normal paper waste streams.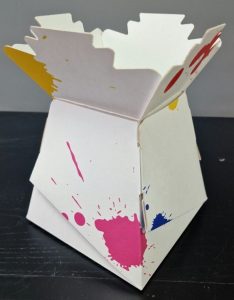 Printing on our Cygnus ECO range of materials is easy, with some of the lower calliper grades being litho printable. All materials can be printed on both sides using screen or digital print presses.
Finally, if you need to cut and crease our materials, our Cygnus ECO Lite and ECO Ultra products up to and including our 1250mic can be die-cut, creased, perforated, or scored conventionally. Our heavier Cygnus ECO Ultra & Cygnus Excellent products can be cut on a CAD table, or on some die-cutters that are capable of converting robust materials.
We hope this guide has been helpful in answering your questions about our Cygnus ECO range of materials. If you have any more questions or would like to place an order, please don't hesitate to get in touch with us.