Talk about innovation in sustainability! The circular economy created through this project is very strong and is an example of what can be done with a little bit of vision.
Three Oceans Ltd based in Hull is the first company in the world to use corrugated board powered by its own fish waste.
The board is manufactured in a carbon-neutral factory, which is supplied to a local box-maker, W Ridley & Co Ltd to make transit packaging, working in partnership with Reelbrands, CorrBoard and CorrBoard Bioenergy.
Nick Kirby, Director of CorrBoard Bioenergy, states they collect fish waste from Three Oceans and transfer it to their new Anaerobic Digester in Scunthorpe, where it is converted into biogas, heat, steam and electricity, which is then used to power the corrugated factory producing the board on the same site. The bio energy plant can convert 25,000 tonnes of food waste per annum – enough to produce electricity for 1,500 homes. The corrugated factory only uses approximately half of the energy generated, the balance of which is supplied back to the National Grid. The waste product from this process is fertiliser, which is supplied to local farmers.
Ian Bates, Director of Reelbrands commented that this is the first time a company has been able to facilitate a true closed-loop of food-waste to energy, to packaging, which makes great business sense plus good for the environment.
Driven by our desire to provide customers with quality MSC certified fish from sustainable sources, we sought the help from Reelbrands to ensure our fish is always packed efficiently and sourced from renewable materials, which are easy to recycle. We are delighted to announce this ground-breaking development, which sets a new standard towards reducing our carbon footprint; stated Geoffery Druce, Sales & Marketing Director of Three Oceans.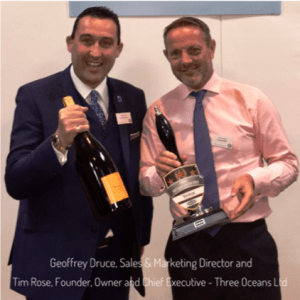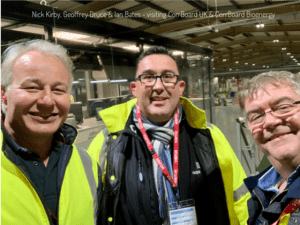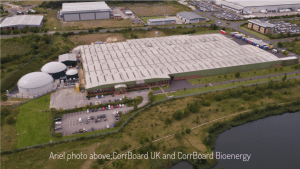 For more information, please contact;
Geoffrey Druce – www.3oceans.co.uk
Nick Kirby – corrboard-bioenergy.co.uk
Ian Bates – reelbrands.co.uk