Did you know that 73% of millennial consumers say they're willing to pay more if it means buying from a brand that's socially conscious?
Many companies these days are considering shifting their brand message to have a 'greener' focus, and many are quietly committing to finding more sustainable packaging solutions. Research shows that they are making a smart move.
Below are some of Swanline's favourite ideas for creating customised packaging that hop on the trend of social and environmental justice, so that businesses can connect with more markets than ever, and you can take your customers' packaging to the next level.
Make Your Packaging Sustainable… and Useful
Of course, choosing packaging that is eco-friendlier and made from recycled materials is a great way to lower a company's environmental impact. Swanline's line of materials are all 100% recyclable and sustainable but at Swanline, we're all about taking good ideas even further.
When considering the materials to make boxes out of, it's worth contemplating the functionality of the packaging itself. For example, for a flower shop, can the folding cartons be turned into flowerpots or homes for succulents? Or in a clothing shop, is there a way that the packaging can be folded into a clothing hanger for the products?
Form and function together aren't just innovative – it's also a great way to lessen your carbon footprint. Also, since the ideas are so original, the businesses' customers are more likely to remember them, as well as recommend them to friends.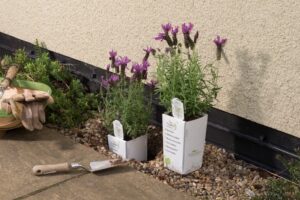 How Can Your Packaging Educate Your Consumers?
When it comes to creating ethical products, or simply highlighting the philanthropic side of a business, packaging is just as important as the products themselves.
That's why, in addition to considering the form and function of any packaging, businesses also want to think about what kind of message any text that is included is sending.
This can be as simple as printing a few stats about a cause the business supports on the interior of the box lid. Remember, in packaging, every blank space should be seen as prime marketing potential – an opportunity to connect with customers, get your brand message across as well as any other messages.
Packaging is also a great place to display a brand's social media handles, so that customers know where to find the business in cyberspace. Plus, they'll likely want to learn more about how the business is working with the causes represented on the packaging.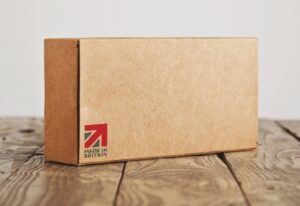 Change the World – One Box at A Time
Whether philanthropy has long been a part of your customers' company's ethos, or if they're just in the process of researching causes for their company to support, getting their packaging to show who they really are as a brand is incredibly important.
If your customers are ready to get started on using and creating more ethical packaging, get in touch with Swanline today. We're ready to help you help the world!